EzFill Holdings Announces CEO Transition Process, Names Co-Founder Yehuda Levy as Interim CEO, Avi Vaknin Named Chief Technology Officer
MIAMI, FL, April 26, 2023 (GLOBE NEWSWIRE) -- EzFill Holdings, Inc. ("EzFill" or the "Company") (NASDAQ: EZFL), an emerging leader in the mobile fuel industry, today announced Chief Executive Officer Mike McConnell has stepped down as CEO, effective immediately, to pursue other interests. At the same time, EzFill appointed co-founder Yehuda Levy as Interim CEO until a permanent successor is found. EzFill's Board of Directors has initiated a search for a new CEO. Mr. Levy is being considered for the full-time position.

Interim CEO Yehuda Levy commented, "Mike McConnell has been a part of the company since 2020 and he has played a key role in its growth to date. His dedication will be missed, and we wish him all the best in his future endeavors. I feel honored to have been appointed as the Interim CEO and I am excited to see what the future has in store for our Company. I am confident that we will not miss a beat and we will continue our growth."
Yehuda Levy is one of EzFill's founders, who had the vision to start a mobile fueling company to service clients initially in Miami Beach back in 2016. He is a graduate of Yeshiva University with a major in Math and Economics and a minor in Finance. He has been working in the mobile fueling industry since its inception and understands every facet of the Company's sales and operations and how to maximize its opportunities for growth. In 2019, he sold the client base and other assets of his company to EzFill. Levy stayed on post-acquisition and has been an integral part of the Company ever since. He has served in various roles in Operations, Finance, Sales, and Marketing, including most recently as Vice-President, Operations through the date of this appointment to interim CEO.
EzFill also announced that it has named Miami-based tech entrepreneur Avi Vaknin as the Chief Technology Officer. Vaknin will be responsible for driving the company's technology strategy and overseeing the development of cutting-edge solutions for the mobile fueling sector. Vaknin brings to EzFill extensive experience in developing startups and rapid growth in the technology market. Vaknin holds a bachelor's degree in computer science from the Hebrew University in Israel. After serving in the Israeli military, he worked at Intel Technology in Israel, leading the training team and helping Intel Israel with the production of the Pentium CPU used in many devices today. This experience honed his skills in cybersecurity and technology and gave him invaluable experience in the semiconductor industry. In 2004, Vaknin founded Telx Technologies, a company specializing in advanced system design, cybersecurity, cloud computing, cloud telecom, and custom software application programming.
"We are delighted to have Avi join EzFill's executive team," said Yehuda Levy, EzFill's Interim CEO. "With his expertise in software development, mobile applications, and cloud computing, and with a proven track record of building successful businesses from scratch, Avi is well positioned to lead the technology efforts at EzFill Holdings."
Commenting on his appointment to EzFill, Vaknin said, "I'm happy to join this growing company with the plan to greatly enhance the user experience for all of its clients. By providing on-demand fuel services and a user-friendly app, we can make our clients' lives a lot easier and more efficient. Our mission is to offer a reliable service that our customers can depend on, and I look forward to contributing to the company's growth."
Investor and Media Contact:
Tradigital Investor Relations
John McNamara
john@tradigitalir.com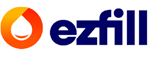 Source: EzFill Holdings Inc.

Released April 26, 2023