EzFill Holdings & SaverOne Launch Pilot in Florida to Prevent Driver Distraction in Fuel Delivery Trucks
EzFill has installed SaverOne System in a pilot program on selected fuel delivery trucks to prevent driver distraction caused by cell phones to potentially reduce the risk of accidents
MIAMI, FL, and Petah Tikvah, Israel, March 29, 2023 (GLOBE NEWSWIRE) -- EzFill Holdings, Inc. ("EzFill" or the "Company") (NASDAQ: EZFL), a pioneer and emerging leader in the mobile fuel industry, announced a new pilot program with SaverOne 2014 Ltd. ("SaverOne") (NASDAQ: SVRE), an Israel-based leading technology company engaged in transportation safety systems. SaverOne has an innovative technology which prevents driver distraction caused by cell phones, by preventing a driver's access to various apps on the device while allowing other passengers to use their devices normally.
In its first pilot trial in the United States, SaverOne has provided its technology and service to EzFill, equipping a number of EzFill's mobile fueling trucks with the SaverOne technology. The goal of the trial is to reduce distractions from cell phone use by EzFill drivers, ultimately aiming to reduce the chances of a costly fuel truck accident.
EzFill's Chief Executive Officer Mike McConnell, commented, "We're excited to be able to give this unique technology its first pilot test in the United States. We're happy to be able to participate in the testing of this new technology with the potential to drastically reduce driver distraction and the accidents that occur as a result. As we look to diversify our products and services by working with strategic partners, we see potential for this technology to be offered to our fleet customer base."
Ori Gilboa, CEO of SaverOne, commented, "EzFill and SaverOne, as disruptive technology companies in the mobility sector, share a vision to improve transportation for all, making it more convenient and also safer. EzFill is our first pilot in the United States and represents a new and significant step in our strategy to expand our products and services internationally. We look forward to a fruitful relationship with EzFill. We hope to ultimately broaden our work with them throughout their fleet, and in a later phase, for Ezfill to distribute the SaverOne system to the fleets of their customers."
About EzFill
EzFill is a leader in the fast-growing mobile fuel industry, with the largest market share in its home state of Florida. Its mission is to disrupt the gas station fueling model by providing consumers and businesses with the convenience, safety, and touch-free benefits of on-demand fueling services brought directly to their locations. For commercial and specialty customers, at-site delivery during downtimes enables operators to begin their daily operations with fully fueled vehicles. For more information, visit www.ezfl.com.
With the number of gas stations in the U.S. continuing to decline, corporate giants such as Shell, Exxon, GM, Bridgestone, Enterprise, and Mitsubishi have recognized the increasing shift in consumer behavior and are investing in the fast growing on-demand mobile fueling industry. As the only company to provide fuel delivery in three vertical segments - consumer, commercial, and specialty including marine, we believe EzFill is well positioned to capitalize on the growing demand for convenient and cost-efficient mobile fueling options.
Investor and Media Contact for EzFill:
Tradigital Investor Relations
John McNamara
john@tradigitalir.com
About SaverOne
SaverOne is a technology company engaged in the design, development and commercialization of OEM and aftermarket solutions and technologies, to lower the risk of, and prevent, vehicle accidents.
SaverOne's initial line of products is a suite of solutions that saves lives by preventing car accidents resulting from distraction from the use of mobile phones while driving. SaverOne is also developing a sensor system for early location and direction detection under all visibility conditions of vulnerable road users (VRU) through their cell phone footprint.
To learn more about the company, please visit: https://saver.one/
For the corporate video, please visit: https://saver.one/media/
SaverOne International Investor Relations Contact:
Ehud Helft
saverone@ekgir.com
SaverOne Israeli Investors Contact:
Jonathan Eilat
John@theinvestor.co.il
Forward Looking Statements
This press release contains "forward-looking statements" Forward-looking statements reflect each of EzFill's and SaverOne's current views about their respective future events. When used in this press release, the words "anticipate," "believe," "estimate," "expect," "future," "intend," "plan," or the negative of these terms and similar expressions, as they relate to EzFill, SaverOne or each of their management, identify forward-looking statements. Such statements, include, but are not limited to, statements contained in this press release relating to each of EzFill's and SaverOne's business strategy, future operating results and liquidity and capital resources outlook. Forward-looking statements are based on each of EzFill's and SaverOne's current expectations and assumptions regarding its business, the economy and other future conditions. Because forward–looking statements relate to the future, they are subject to inherent uncertainties, risks and changes in circumstances that are difficult to predict. Each of EzFill's and SaverOne's actual results may differ materially from those contemplated by the forward-looking statements. They are neither statements of historical fact nor guarantees of assurance of future performance. Each of EzFill's and SaverOne's cautions you therefore against relying on any of these forward-looking statements. Important factors that could cause actual results to differ materially from those in the forward-looking statements include, without limitation, each of EzFill's and SaverOne's ability to raise capital to fund continuing operations; ability to protect its intellectual property rights; the impact of any infringement actions or other litigation brought against it; competition from other providers and products; ability to develop and commercialize products and services; changes in government regulation; ability to complete capital raising transactions; and other factors relating to its industry, operations and results of operations. Actual results may differ significantly from those anticipated, believed, estimated, expected, intended or planned. Other than the pilot program, the Company does not have any agreements with SaverOne with respect to the providing of any services or products.
Factors or events that could cause each of EzFill's and SaverOne's actual results to differ may emerge from time to time, and it is not possible for each of EzFill's and SaverOne's to predict all of them. Each of EzFill's and SaverOne's cannot guarantee future results, levels of activity, performance or achievements. Each of EzFill's and SaverOne's assumes no obligation to update any forward-looking statements in order to reflect any event or circumstance that may arise after the date of this release.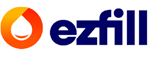 Source: EzFill Holdings Inc.

Released March 29, 2023